Best Feather Mattress Toppers
When you buy through our links, we may earn a commission. Products or services advertised on this page may be offered by an entity that is affiliated with us. Learn more.
A mattress topper is an extra layer added to the top of a mattress to change its feel. Toppers can make the bed softer or firmer, and they can add more cushioning or support. While choosing the right mattress for you can improve your sleep experience, combining it with the right mattress topper can take your sleep surface to the next level.
Several different materials are commonly used in mattress toppers, including latex, polyfoam, memory foam, down alternative, down, and feathers.
Feather mattress toppers, also called featherbeds, typically contain feathers, down, or a combination of the two. The down and feathers used in a topper may come from ducks, geese, or both. Feather toppers are perhaps best known for their softness and luxury, but many sleepers also appreciate their breathability, responsiveness, and added support.
Even if you've narrowed down your topper search to feather toppers, you'll have a lot of choices to make. There are many feather toppers on the market, and their unique materials and designs have direct impacts on their performance. We'll cover our top picks for the best feather mattress toppers, explain what makes them unique, and go over some of the most important factors to consider as you shop.
Product Details
Parachute Down Mattress Topper
Sleepers from all weight groups
Combination sleepers
People who tend to sleep hot

Responsible Down Standard Certified European white down
Dual-chamber design provides cushioning, while minimizing sinkage
Baffle box construction keeps fill evenly distributed
Sleep Foundation Special Offer
Use this SleepFoundation.org link for the most current discount on Parachute products
The Parachute Down Mattress Topper is a luxury topper that balances plushness and support. This 550 fill power feather bed is constructed of two chambers. The top chamber has a softer feel for surface-level cushioning, while the bottom chamber is firmer to limit sagging and sinkage.
Premium, all-natural European white down makes up the topper fill. In total, it contains 85 percent down and 15 percent down and feather fibers. The use of primarily down gives the topper an especially soft, cozy feel without as much risk of feather quill shafts poking out. A sateen cotton shell encases the fill and lets airflow into and out of the topper so that excessive heat can escape.
Thanks to its baffle box construction, the down and feather fill fluffs up nicely and stays evenly distributed across the surface. This topper measures 3 inches thick, leaving plenty of room for the sleeper to sink in and enjoy a luxury hotel feel. Parachute uses down which has been certified by the Responsible Down Standard, meaning the birds were cared for following certain guidelines about humane treatment. The topper is dry clean only.
Free domestic ground shipping is available within the United States. The Parachute Down Mattress Topper is eligible for a 60-day return policy and a 3-year warranty.
Pacific Coast Baffle Box Featherbed
Anyone whose mattress has become uncomfortably firm over time
Shoppers who are unsure whether they're allergic to feathers
Value seekers

Feather clusters create a luxurious, cloud-like sleep surface
Shell composed of soft, breathable cotton
Each order backed by a full "allergy-free" guarantee
Sleep Foundation Special Offer
Free ground shipping on all domestic orders with code: PACIFIC
Premium feather toppers can be fairly expensive. On the other hand, budget-friendly featherbeds often sacrifice construction and material quality in order to achieve an affordable sticker price. The Baffle Box Featherbed from Pacific Coast is the best of both worlds: a well-crafted topper packed with luxurious feather clusters to create the plush, cloud-like feel people love about featherbeds, at a sticker price that won't break the bank.
The topper is quilted with large baffles to ensure plenty of loft. Each baffle box is sewn through to help distribute the fill — but you may still need to fluff the featherbed on a regular basis. Thick corded trim strengthens the perimeter, making the fabric more resistant to rips and tears that can cause fill to escape. Five sizes are available ranging from twin to king and California king. Since the topper is too large for most washing machines and dryers in any size, you should spot clean the surface if stains occur and use a protector to safeguard against other contaminants.
In addition to its accessible price-point, the Baffle Box Featherbed qualifies for free ground shipping anywhere in the contiguous U.S. Pacific Coast allows returns within 30 days if you are dissatisfied with the topper, or if you experience symptoms of a feather allergy. The featherbed is further backed by a 3-year warranty.
Quince Luxe Downtop Featherbed Mattress Topper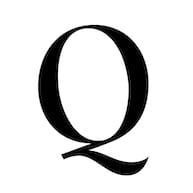 Those who want to significantly change how their mattress feels
People who normally find that featherbeds sink excessively
Shoppers looking for a topper with a lengthy sleep trial

Down clusters cushion the body to alleviate pain and pressure
Gusseted design helps the topper maintain full loft and resist sinkage
All orders come with a generous 365-night trial period
Sleep Foundation Special Offer
Use this SleepFoundation.org link for the most current discount on Quince products
If you normally find featherbeds uncomfortable because they sink too much, you're a great candidate for Quince's Luxe Downtop Featherbed Mattress Topper. This is largely thanks to a 3-inch gusset that helps the topper resist deep sinkage and maintain a full, lofty shape. Chambered construction adds to the excellent overall shape retention. The top layer consists of premium white down that feels luxuriously plush and provides deep cushioning for your sore spots, while the base contains feathers that provide decent overall support.
A shell made of smooth cotton sateen encases the fill. The shell is quilted with large baffle boxes to give the featherbed a luxurious, hotel-inspired appearance. Although the topper is technically machine-washable, it will be too large for most machines and you'll likely need to have it dry cleaned. Using a protector can safeguard the featherbed from stains and other types of damage. Queen and king/California king sizes are available, making the topper best suited to couples or solo sleepers who use larger mattresses.
Quince's 365-night sleep trial is among the longest in the online bedding industry. The company also offers free ground shipping with all orders, as well as expedited delivery for an additional fee.
The Company Store Legends Hotel Down Featherbed
Side and back sleepers
People who usually find featherbeds lacking in support
Animal-conscious consumers

Firmer, more supportive feel
Responsible Down Standard certified
Durable cotton twill cover helps contain feather fill
Sleep Foundation Special Offer
Use this SleepFoundation.org link for the most current discount on The Company Store products
Featherbeds generally offer a plush feel that many sleepers enjoy, but some find these toppers too soft and sink excessively as a result. The Legends Hotel Down Featherbed from The Company Store stands out from the competition thanks in part to a medium (5) feel that resists deep sinkage for people who weigh up to 230 pounds – especially side and back sleepers.
The fill primarily consists of white Hungarian goose feathers that provide excellent reinforcement along with a lofty feel people have come to expect from this type of topper. These materials have been certified by the Responsible Down Standard, ensuring no animals are harmed or mistreated in order to produce the topper.
The shell is made of cotton twill, a smooth and durable material that is less likely to rip or tear than sateen and percale, so escaping feathers shouldn't be a problem. Deep baffles also help to evenly distribute the fill and prevent clumping or shifting. The topper should only be spot cleaned, not dry cleaned or machine washed.
While the sticker price for this topper is somewhat steep, The Company Store will ship free anywhere in the contiguous U.S. for orders of $75 or more. All returns are honored within 90 days of the original purchase, even if you've slept on the topper.
Best Temperature Regulating
Standard Textile Down Featherbed
People who prefer exceptionally soft sleep surfaces
Side and back sleepers
Animal-conscious individuals

Exceptionally soft, cloud-like feel
Certified by Responsible Down Standard
Layers of pure down and dense feather fill balance plushness and support
Sleep Foundation Special Offer
Use this SleepFoundation.org link for the most current discount on Standard Textile products
The best feather toppers provide a balance of softness and support, resulting in a cloud-like feel without excessive sinkage. That's the case for the Standard Textile Down Featherbed, which features a top layer of plush pure down over a second layer that primarily consists of feather fill. Most sleepers will sink a bit beneath the surface, but the base layer provides decent reinforcement for side and back sleepers who weigh up to 230 pounds.
The topper's shell is made of breathable cotton, which offsets the down's heat-insulating properties to a noticeable degree. Thick baffle-box stitching helps the topper maintain a full shape with minimal clumping or shifting, and also prevents fill from escaping. The seams are piped for added stability.
The down and feathers have received certification from the Responsible Down Standard, ensuring the topper is cruelty-free. The Down Featherbed's price-point is quite reasonable compared to other similarly constructed toppers. Standard Textile also offers full refunds and free shipping on all returns initiated within 90 days of your original purchase.
Puredown Goose Feather Mattress Topper
Those who feel pressure points in the shoulders, lower back, or hips
Value seekers
Shoppers concerned with animal welfare

Dual-layer design feels plush on the surface with a supportive feather base
Cover is composed of smooth, breathable cotton
Each corner has a thick elastic band to secure the topper to your mattress
Sleep Foundation Special Offer
Use this SleepFoundation.org link for the most current discount on Puredown products
Feather beds are ideal for people who enjoy plush sleep surfaces, but these toppers can feel a bit too soft if you're prone to pressure in sensitive areas along the spine. The Goose Feather Mattress Topper from Puredown provides above-average support thanks to a 2-inch base containing feathers, which don't compress as easily as down. A top layer of down alternative clusters gives the topper a luxurious feel, but the feathers should prevent you from sinking excessively.
A soft, breathable cotton cover promotes airflow on the surface and the down alternative fibers retain very little heat compared to real down, so the topper should sleep reasonably cool. Sewn-through baffle boxes also help distribute the fill and prevent it from shifting. Each corner is equipped with a thick elastic strap, so the topper should remain in place atop your mattress even if you tend to toss and turn or change positions while you sleep.
The feathers have earned certification from the Responsible Down Standard, ensuring the geese are treated humanely during each step of the extraction process. This should appeal to animal-conscious individuals. An approachable price-point also makes the topper a good option for shoppers on a budget. Twin, full, queen, and king sizes are available. Shipping is free within the contiguous U.S. and returns are permitted within 30 nights.
How to Choose a Feather Mattress Topper
What is comfortable varies between individuals, so a wide array of mattress toppers are available to suit diverse preferences. Even between feather toppers, there are distinct differences in softness, supportiveness, materials, and more. This section will highlight some of the key differentiating factors that make each topper unique.
What to Consider When Purchasing a Feather Mattress Topper
These are some of the main factors to consider as you consider a feather mattress topper. While some of these factors may not be as important to you as others, most shoppers will want to prioritize a few of these items over the rest to help find the best topper for them.
Some manufacturers may make misleading claims that imply their feather topper will be the ideal solution for any sleeper, but it's important to remember that each individual has unique needs and preferences. While a topper may feel comfortable for many people, it may not be right for your needs. Focusing on the actual traits of different toppers with your needs in mind can help you find the best match for you.
Price
Because down and feathers vary widely in price, so do mattress toppers that use these materials. Budget-friendly options can cost less than $100, while some luxury options are over $1,000. However, most feather toppers cost between $100 and $300.
Sleeping Position
Your preferred sleeping position affects your pressure points and spinal alignment, so it is an important factor in determining which feather topper is best for you.
Side sleepers may prefer a feather topper with more cushioning to reduce pressure buildup around their hips and shoulders. Down fill usually adds plushness, so a topper with more down may appeal to side sleepers. Back and stomach sleepers usually need more support to keep their spines well aligned, so they may prefer a topper with a significant feather layer to help prevent them from sinking in excessively.
Quality Materials
Feather and down toppers are often seen as high quality, but as with most materials, quality varies. Down generally has a stronger reputation for quality than feathers because it's usually softer, fluffier, and lacks quills. Goose down is also typically higher quality than duck down because geese usually produce larger down clusters, lending to a fluffier topper. Some inexpensive toppers may also use chicken feathers, which tend to be more prickly and less soft.
Firmness Level
The firmness of a feather topper can affect its supportiveness and pressure relieving capability, but feather mattress topper manufacturer's do not typically rate the firmness level. Luckily, shoppers can deduce a lot about a feather topper's feel based on its construction. A topper with more feather fill will typically be more supportive, while a topper with more down will probably be softer and fluffier. Many feather toppers contain both feather and down to strike a balance between softness and support.
Thickness
The thickness of a feather topper influences how significantly it alters the feel of your existing mattress. If you like the feel of your existing bed, a thin feather topper can provide a bit of plushness. If your existing bed is too soft or too firm, a thicker topper can adjust the feel so that it more closely matches your needs and preferences.
Pressure Relief
Feathers and down do not contour to the body and redistribute weight like memory foam, polyfoam, and latex, so a feather topper may not relieve pressure as much as some alternatives. However, some sleepers feel the cushioning of a feather topper reduces their pressure points.
The pressure-relieving properties of a feather topper depend largely on its thickness and materials. While most feather toppers can relieve pressure to an extent, thicker toppers and those that contain down typically provide more cushioning than thinner toppers and those with exclusively feather fill.
Frequently Asked Questions About Feather Mattress Toppers
How long does a feather mattress topper last?
Like most mattress toppers, feather mattress toppers typically last for at least two years. However, high-quality feather toppers that are well cared for may last for much longer.
How can I clean a feather mattress topper?
Most feather mattress toppers are dry clean only. Owners should follow the care instructions provided by the manufacturer to protect their feather topper's quality and longevity.
Where can I buy a feather mattress topper?
Feather mattress toppers are widely available through manufacturers, bedding companies, home stores, and department stores.
How can I store a feather mattress topper?
Feather mattress toppers can typically be rolled up and packed into a storage bag or container. The topper should be kept in a dry area away from direct sunlight in order to prevent potential damage. If you're unsure of how to store your feather mattress topper, contact the manufacturer for instructions.
Are feather mattress toppers ethical?
Down and feathers are often harvested when the birds are slaughtered for food, so it can be viewed as ethically akin to leather. More potential ethical concerns arise from a process known as "live-plucking," during which feathers and down are removed from a living bird. Since this process is extremely painful, it is prohibited in some parts of the world.

If you're concerned about how the ducks and geese are treated, you may prefer to look for RDS certified products. This standard prohibits force-feeding and live-plucking.
Still have questions?
Our product experts have extensive experience testing just about every sleep product on the market. Send an email to [email protected] or call us at (877) 672-8966 with your questions and we'll help you find exactly what you're looking for.
Thanks for the feedback - we're glad you found our work instructive!
If you're ready for more, sign up to receive our email newsletter!
Was this article helpful?
Thanks for the feedback - we're glad you found our work instructive!
Submitting your Answer...
Other Articles of Interest